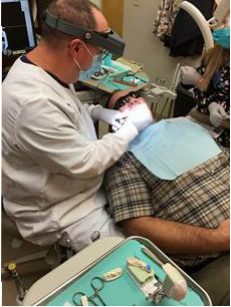 Develop advanced skills in the diagnosis and treatment of tooth loss with removable and fixed appliances.
Increase the resident's knowledge base regarding dental materials.
Increase the resident's experience with communicating with lab technicians.
Advance resident's knowledge and/or understanding of implant restoration.
Introduce and/or broaden residents knowledge regarding the indications and limitations of pre-prosthetic surgery (eg. Tori removal, exostosis reduction, ridge preservation surgery).