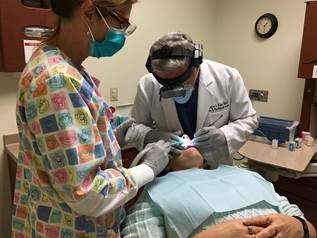 Gain proficiency in routine and surgical exodontia procedures.
Gain exposure to advanced surgical procedures, such as I&D, soft tissue biopsy, sinus perforation repairs, and large tori removal.
Evaluate, diagnose, and treat chronic and acute dental abnormalities.
Advance the resident's knowledge of dental implant placement.
Gain exposure to the utilization of inhalation sedation under the supervision of the Oral Surgery faculty.
Differentiate cases which may require specialist collaboration or referral for definitive treatment.